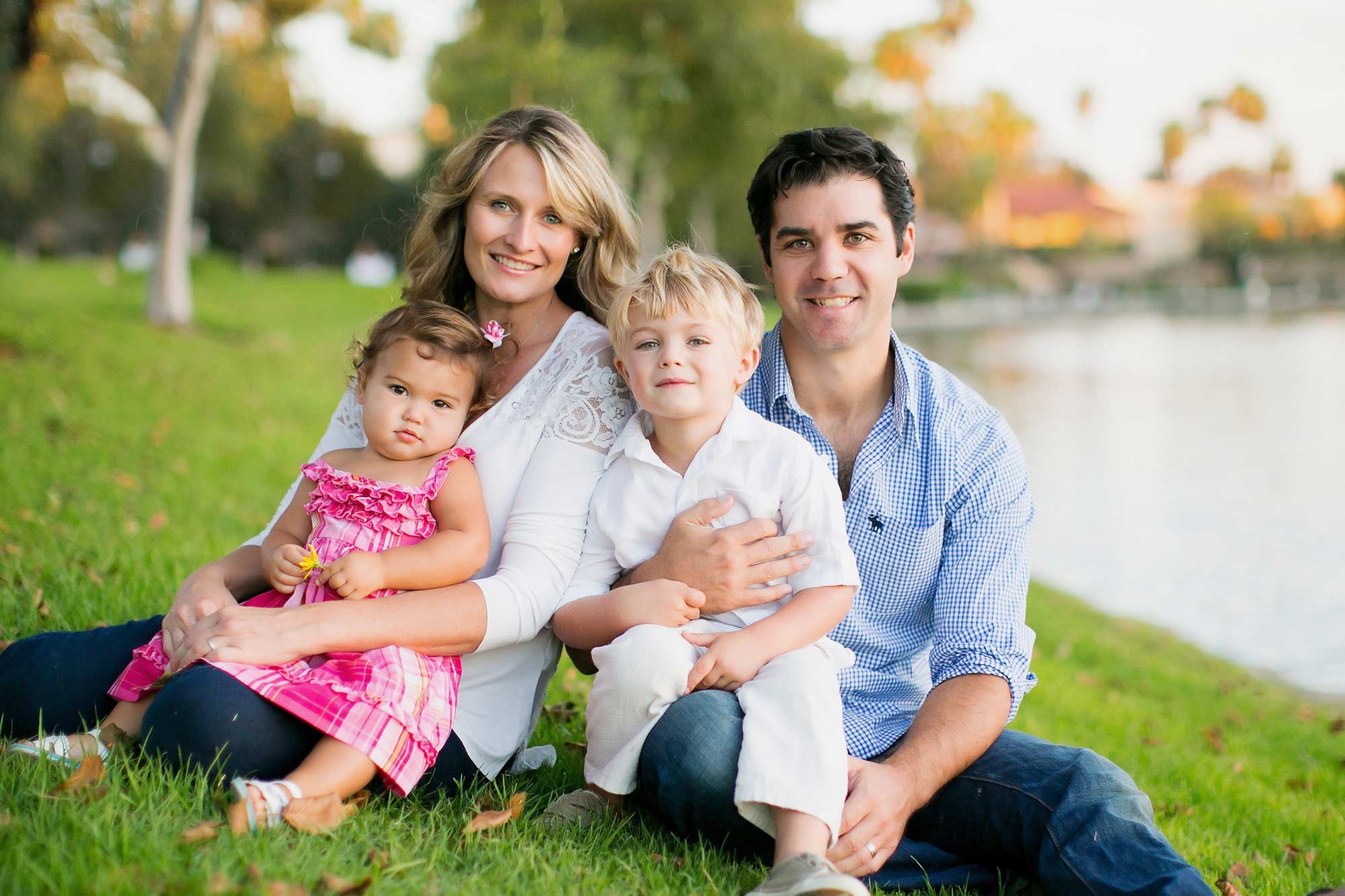 photo (late 2015) by: Allison Maginn Photography
A little bit about us...
(NEW!! - 2017 - We now offer PHOTOGRAPHY+VIDEOGRAPHY Combo!!) "The best weddings are the ones where I look through my lens and I see a couple in their own little world, surrounded by friends and family, but loving each other as if no one were watching...and enjoying every minute of it." - Jamie Hobert - Now as a couple, that's not easy. There's a lot of people around you. A lot of cell phone cameras and video cameras and photo cameras. A lot of details that you've been planning for months or years and now you're seeing it all in front of you. That's a lot of distractions when you then think about just being somehow in your "own little world" together. So what do we do on our end to help the situation? Capturing weddings non-invasively is what we take pride in. Sure we could choreograph every shot and direct a couple to do this or do that, but isn't it nice to watch a video of a wedding and know those moments actually happened, instead of wondering who told them to do that? We find that real emotion, real moments, real love will always outshine even the best choreographed or cinematic shot. Capturing that, is what we take pride in. Although we say the word "we" a lot, this isn't some huge outsourcing wedding video factory. We are a small team of dedicated people who care passionately about the limited number of couples we shoot each year. All Because He Asked was recently awarded the "Best of The Knot" award for 2018. That's SIX straight years of receiving this award and we are the only videographer in ALL of California to win that award in 4 separate counties!! Although we're based in Southern California, we've shot weddings in NYC, Seattle, Napa, Hawaii, Wyoming, Rhode Island and the Virgin Islands. We've shot many professional athletes from the NBA, NFL and USA Women's Soccer Team. There are so many amazing wedding videographers out there. Truly there are. We don't claim to say we're the best because that's subjective, but what we do say is that we're the best at what we do and how we do it, and no one does it like us. And no one could possibly care more about each individual video as we do about ours. Couples often call us "Video Ninjas" because even though we're non-invasive, you'll see, we always magically appear in just the right location to catch every moment of your Wedding day. It's not luck. It's experience. It's being as fast or faster than every photographer so that they can do "their thing" and we won't slow them down but instead capture everything as it happens. Naturally. See our
FAQ
page for more on our style and how and why we work so well with photographers.
Owner, Videographer & Editor: Jamie Hobert
(The "Dad" in the Picture Above.) Jamie is a Graduate of UCLA School of Theater, Film & TV (USC grads pay double!) ... (kidding) with over 15 years professional videography and editing experience (MLB, Fox Sports, and MTV). Before weddings, Jamie was always involved with entertainment. The year he began shooting weddings he won the grand prize in Major League Baseball's national video sketch contest which earned him an all-expense paid trip to the World Series that year. It was a 10 week contest with one winner picked every week for 10 straight weeks. Jamie submitted various videos under different names and won 6 of the 10 weeks including the final Grand Prize! His love of creating entertaining videos translates perfectly into his SIGNATURE addition to any package: The
Signature Couples Video
. Always entertaining. Never expected. Click that link for more details and samples and imagine people standing and cheering and laughing during YOUR reception. Born in Massachusetts, he grew up in Orange County, lived in LA for 15 years and is now back in the OC with his beautiful wife Danielle. Oh, and now add proud Daddy to that list :) He and Danielle welcomed their first baby boy, Dexter, in November 2011 and then their first baby girl Everly in 2014 (Our 2015 family pic above by
Allison Maginn Photography
)
My Goal: To do what I love and be able to provide for my family. To exceed every couple's expectations by doing the extra "little things" that set us apart from others. To capture every wedding accurately and beautifully. To make YOU look good. Everyone always has their favorite photos from their wedding and I'm guessing you look good in them, right? Same goes with video. And finally, I do everything with the same passion and care as I would expect from a vendor at my own wedding. Oh, and yes, that's
Jamie's Wedding Highlight Video from way back in 2007
at the bottom of the sample video page! Ah, those were the days. Good times! )
Videographer/Editor: Guillermo Luna
Guillermo jumped in with both feet in 2014 as an immensely talented editor for All Because He Asked. Many companies value great shots above everything else, but we believe that while that's important, it's in the editing where a great wedding video is made. Our style is unique so it's a big task to try to train an editor on the ins and outs of what makes our style work. Guillermo caught on almost immediately and we are now really excited to have him as one of our videographers as well. Having someone behind the camera who also has a hand in on the editing is a huge luxury. He's also training to be our "aerial expert" as we add aerial/drone videography to our packages this year. We couldn't be more excited to see how much better all of our videos get in 2017 just because we are lucky enough to have Guillermo as part of our creative team.
Editor: Kaitlynn Williams
Kaitlynn is our secret weapon. If you know editing, and you saw how we shoot and how we edit our weddings, you'd know it isn't typical. The style is unique and challenging, but it can be incredibly effective and rewarding if it's done well. It took 8 years for Jamie to find another editor with the same care, sentiment, and attention to detail as him. There are many many great editors out there. Especially in Southern California. But not every editor can take raw, un-choreographed footage of a live event and shape moments in a way that can capture the true emotion of the event. Having Kaitlynn join our team in 2016 was one of the best things that could have happened to this company. She brings a fresh new life to All Because He Asked and a passion for making each video "just right". We're so excited for where her talents will take us in 2017 and beyond.
Videographer: Joey Rassool
Joey is a 'Jack of all Trades' when it comes to film. He has worked live events and feature films of all kinds. His training is a mixture of stage lighting and television production as well as traditional film work. He is the youngest producer ever at SCVTV and was hired to shoot 3 feature films before he was 21. His personality and fantastic camera work have made him one of ABHA's top Videographers since 2011.
Videographer & Editor: Thomas Della Bella
Thomas is the newest addition to the ABHA team but brings years of experience and the perfect personality to each Wedding. He's an incredible filmmaker that we're so lucky to have as part of our team. We spend the whole day with each couple and so often we see other vendors who have an unhappy or bored disposition that sometimes rubs off on others. Fortunately, we love what we do and our favorite time of the week is when we are at a Wedding, enjoying the challenge of capturing every moment naturally as it happens in all its beauty. We've found that having a positive and genuine personality helps each couple be at ease and enjoy the day even more...and Thomas brings all that plus his talent and eye for a beautiful shot, and most importantly a thick NYC accent, to every Wedding. :)
Videographer/Photographer: Danielle Hobert
Danielle has been working in the Film and TV business for over 15 years and has been a part of our team since we began back in 2007/2008. Oh, and she's also Jamie's wife in the pic above! One of the huge advantages for Danielle is that she gets to see every single video we shoot in it's entirety so she knows the ins and outs of our video production. She shot with us for several years before becoming a mommy to our two beautiful kids so naturally, she can't shoot with us as often. Her experience, incredible eye, and infectious and fun personality makes her my favorite 2nd shooter. Not that I'm biased or anything. ;) And now, starting in 2017 we added her incredible talents as a photographer to our company! We get asked ALL THE TIME if we also do photography. Until now, the answer was always "no, but I'd be happy to refer you to 5 or 6 other photographers that I like working with". And while I'd still be happy to refer others that I think are great people because I do believe every one has their own "style" that they like and no one photographer is the right "fit" for everyone...but now we have an in-house option and knowing what she's capable of is what's most exciting. She has the PERFECT personality for this. She's fun, she's caring, she can command a room if needed, all with a smile. That may seem like no big deal. But I'm telling you, it's a talent. She's been a family portrait and headshot photographer for years now but until recently was unable to free up her weekends for shooting weddings. Well now that's changed and if you can tell, we're really excited about this. And as her "book" grows and we start to display her work on this site (coming late 2017) you'll start to see that she's also a great wedding photographer.