Live Stream

Your Wedding!

With COVID-19 an ongoing concern, the idea of Live Streaming one's Wedding is becoming increasingly popular. Your would be guests can now take part in your big day! With All Because He Asked you can be assured their viewing experience will LOOK great, SOUND amazing and work without a hitch from any location!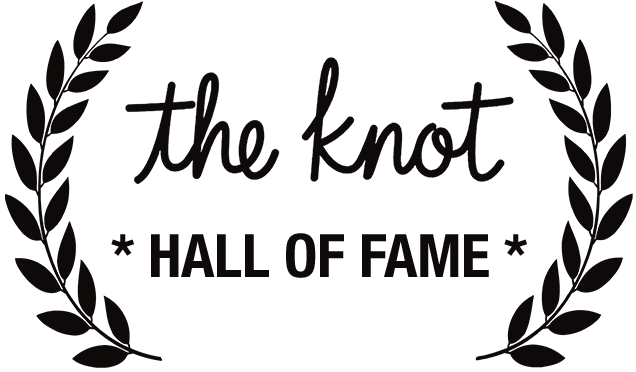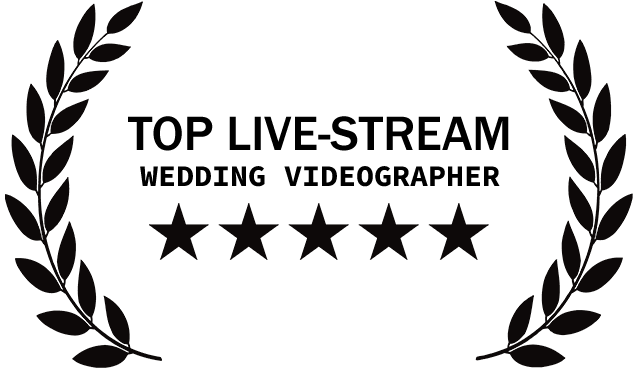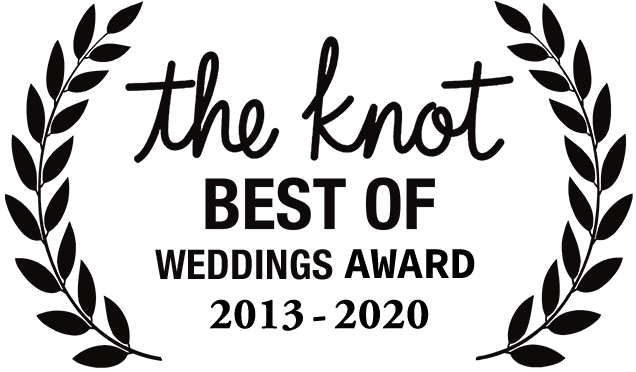 There are...
5 Reasons
to choose us for your LIVE stream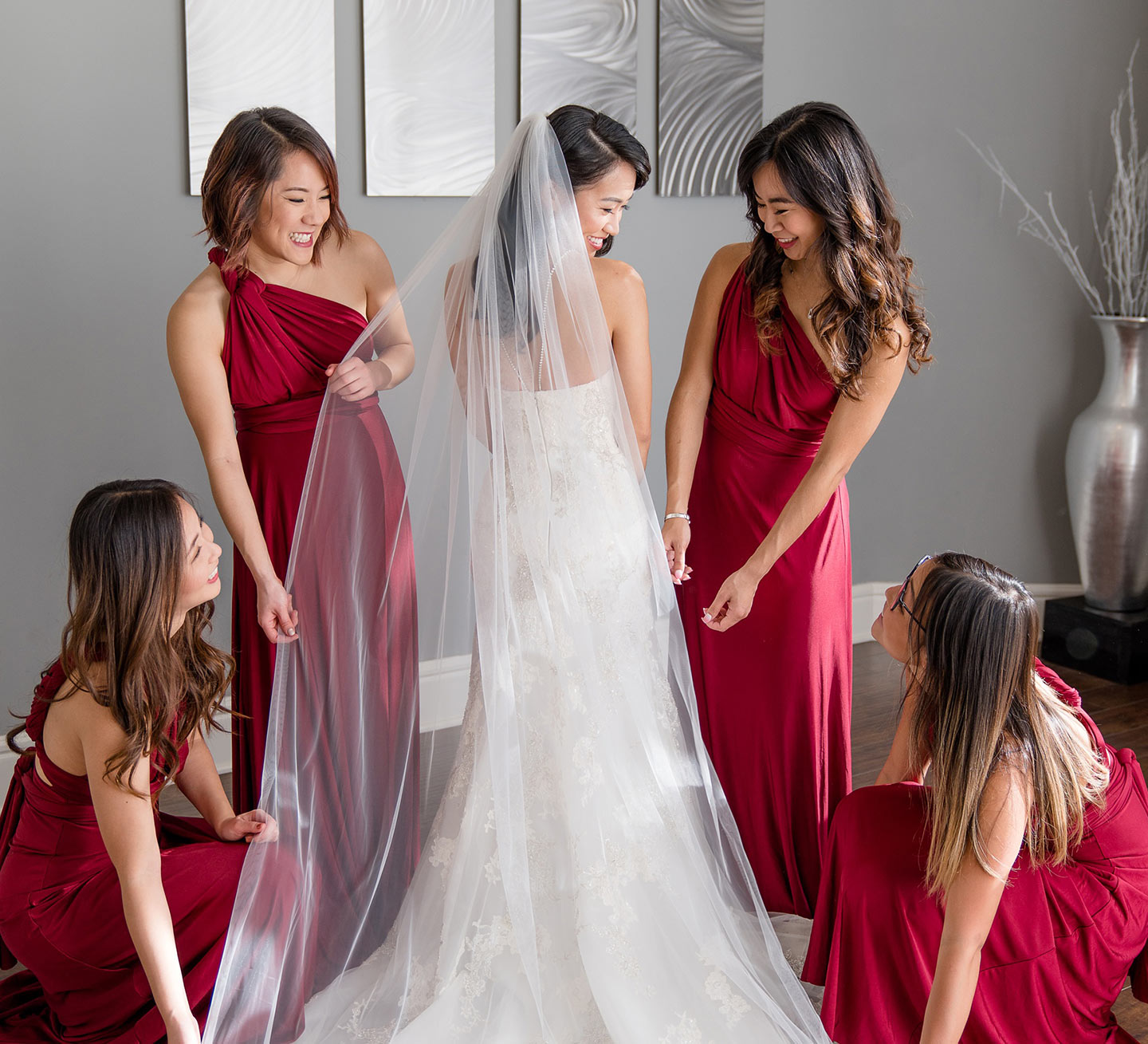 EXPERIENCE: Matters. One of the biggest advantages of using All Because He Asked is our experience. We've shot over 400 weddings in 13 years from all over the world and have been live streaming for 9 years! That's longer than most companies have been in business! Due to the onset of Covid-19, I'm sure there will be many videographers popping up offering live stream. And I don't doubt that some of them will do it well. But if you care about experience, well there's no comparison. We've won the "Best of The Knot" award for Videographers in Los Angeles, Santa Barbara, Orange County and San Diego for 8 straight years and are a member of The Knot "Hall of Fame" and if you Google anything related to Live Streaming Weddings in Southern California, you'll see our names right at the top of every listing. See THIS POST for more on why experience matters when it comes to live streaming.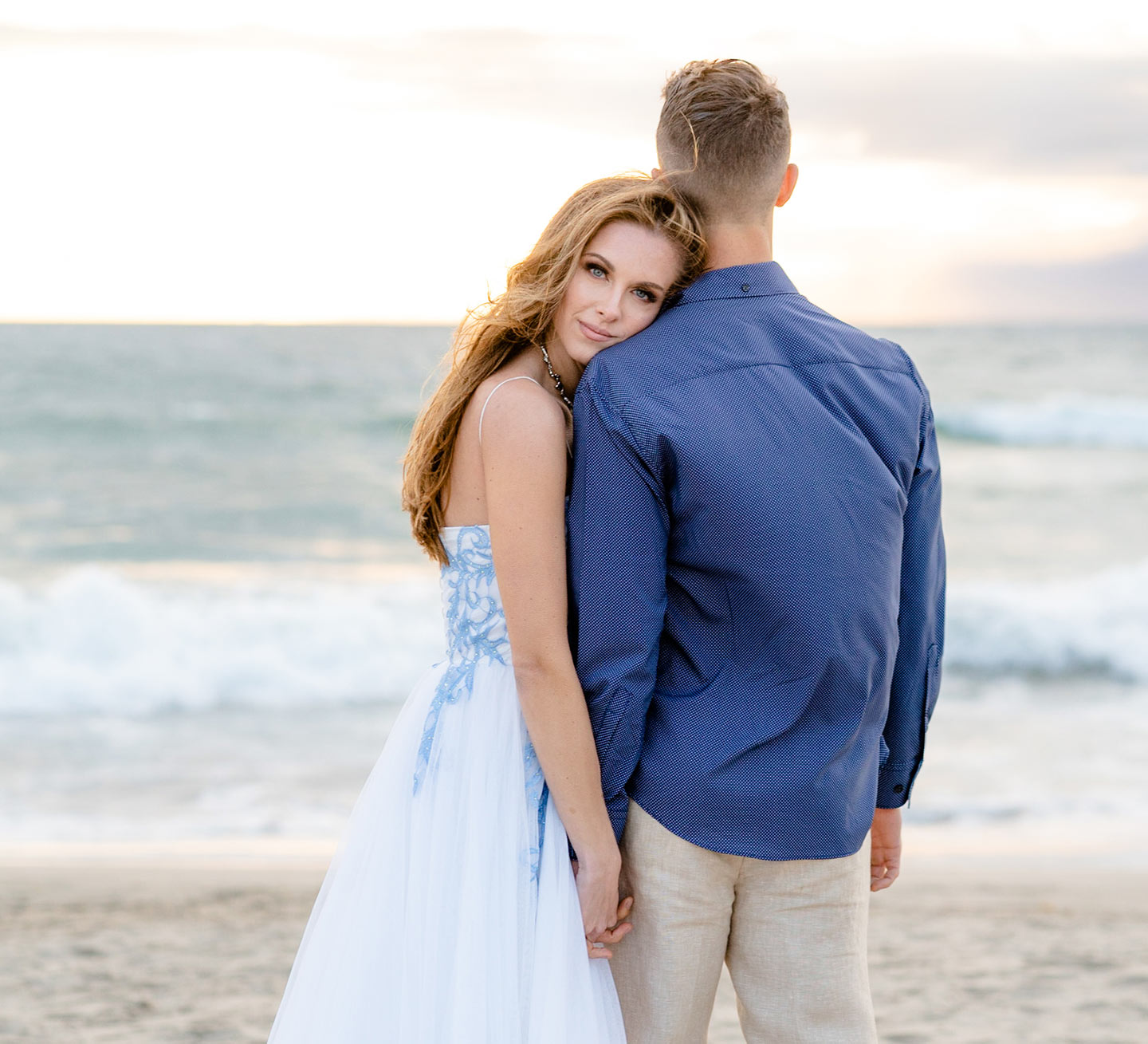 Remote Locations & Licensed Music!! Did you know that most companies that live stream WON'T be able to live stream the music in your Ceremony? Why? Because they use YouTube or Facebook's free service to stream live, but those sites will instantly MUTE or SHUT DOWN the stream the moment it detects licensed music. But not with us. We pay for a service that allows us to stream it all without issue. As for location...how many other companies travel out to each and every venue BEFORE the Wedding Day and run extensive tests just to make sure everything will run smoothly? Well that's exactly what we do. Why leave your Wedding up to "chance". Getting married on a beach or outdoor setting? Or a church with thick walls? Chances are the wifi either doesn't exist or won't reach. So maybe you think "I can use my hotspot on my phone" right? Well, what happens if your phone doesn't get great coverage there, or it's "spotty" at the wrong time? Our top of the line Live Streaming gear incorporates Network Bonding Technology to combine the bandwidth from several sources to create one big pipeline to ensure we can live stream at a quality that makes you guys look and sound good.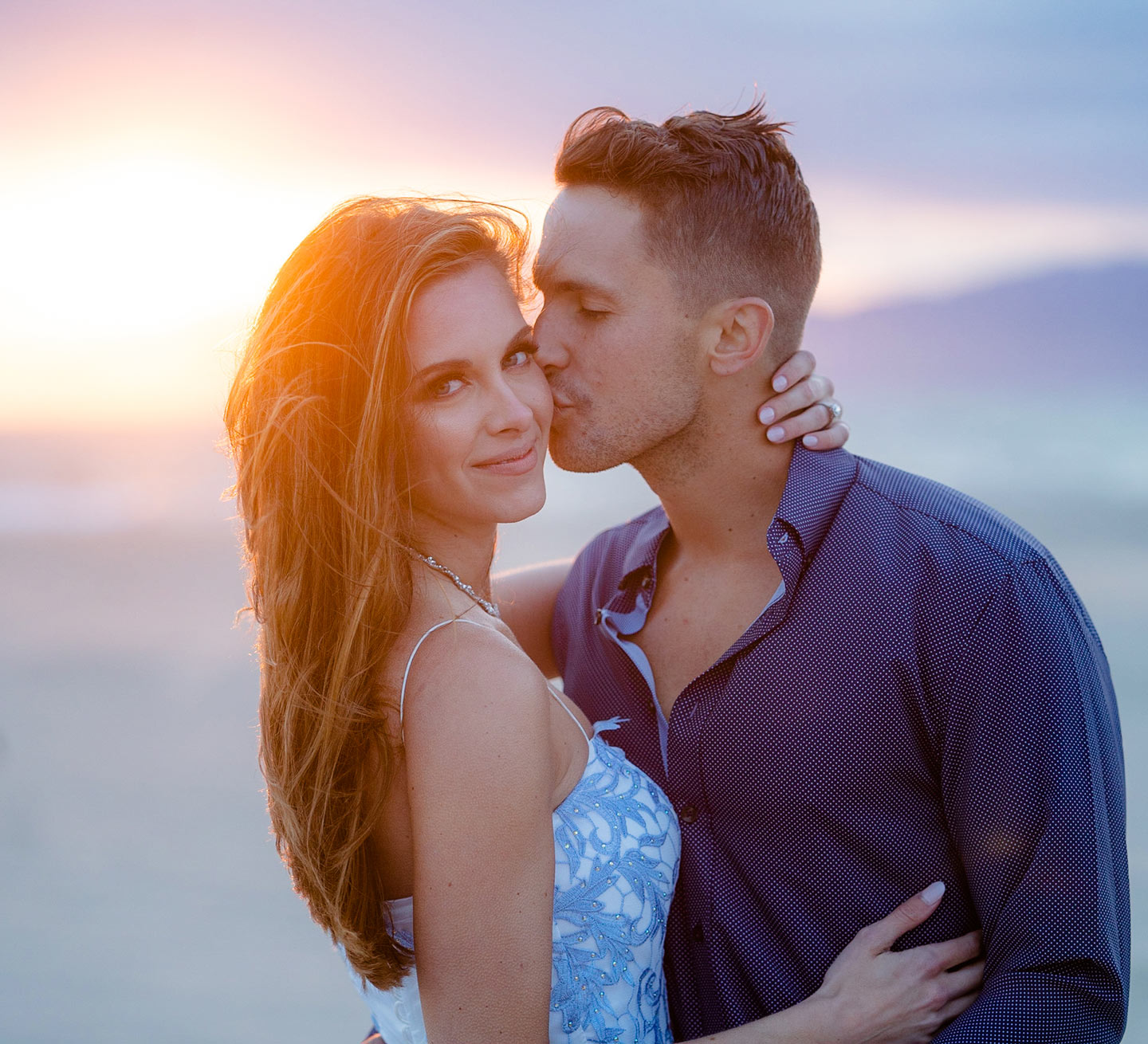 GUEST EXPERIENCE: I'd imagine that matters a lot to you. Imagine your live stream begins with an epic aerial shot of your location, seamlessly transitioning to the music of your Processional as you and your family and friends walk down the aisle. I think your guests will appreciate the extra attention to detail we provide. You might have had plans for whoever is watching to be there with you guys live. It's likely really difficult to accept that they can't be there with you. The savings of not having them there doesn't come close to the joy that actually having them there would bring. But circumstances make it impossible. So at the very least you want them to be engaged and see and hear your Ceremony loud and clear so they can feel like they were truly a part of it. That's our job. With our options below we've got you covered.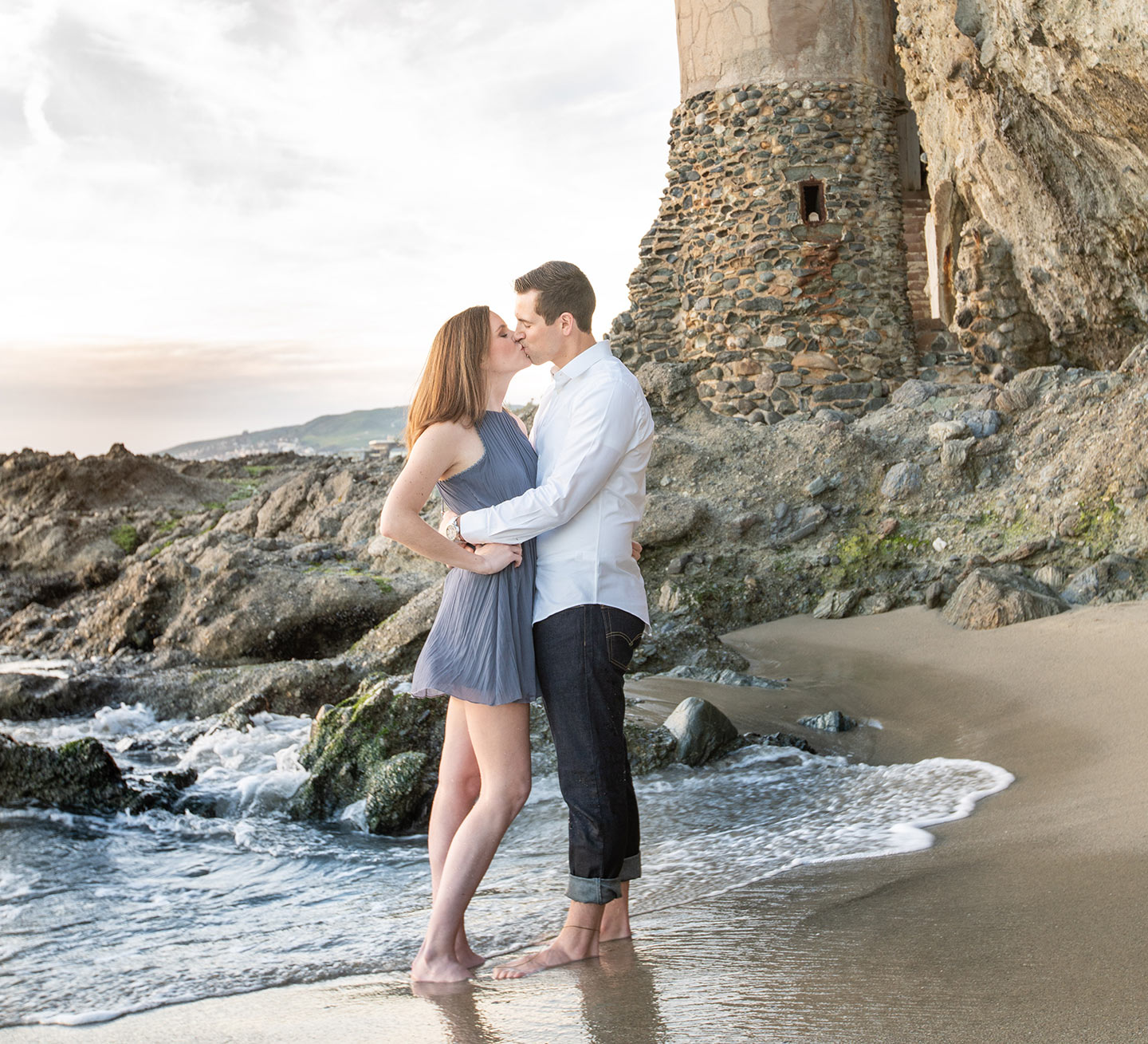 RELIABILITY: Peace of mind knowing that everything will go as planned. Weddings can be unpredictable sometimes. But when it comes to live streaming, we plan for everything so that there are no surprises. How many other companies will go to your venue and run a live test ahead of time? We do! It's all part of the package. We run extensive tests at the venue to ensure your stream will look AND sound great. As the owner of the company, I personally haven't missed a single wedding in 13 years of filming weddings. And I'm not about to now. We're not going to send a random group of people to your intimate wedding. From start to finish, everything we do is personal.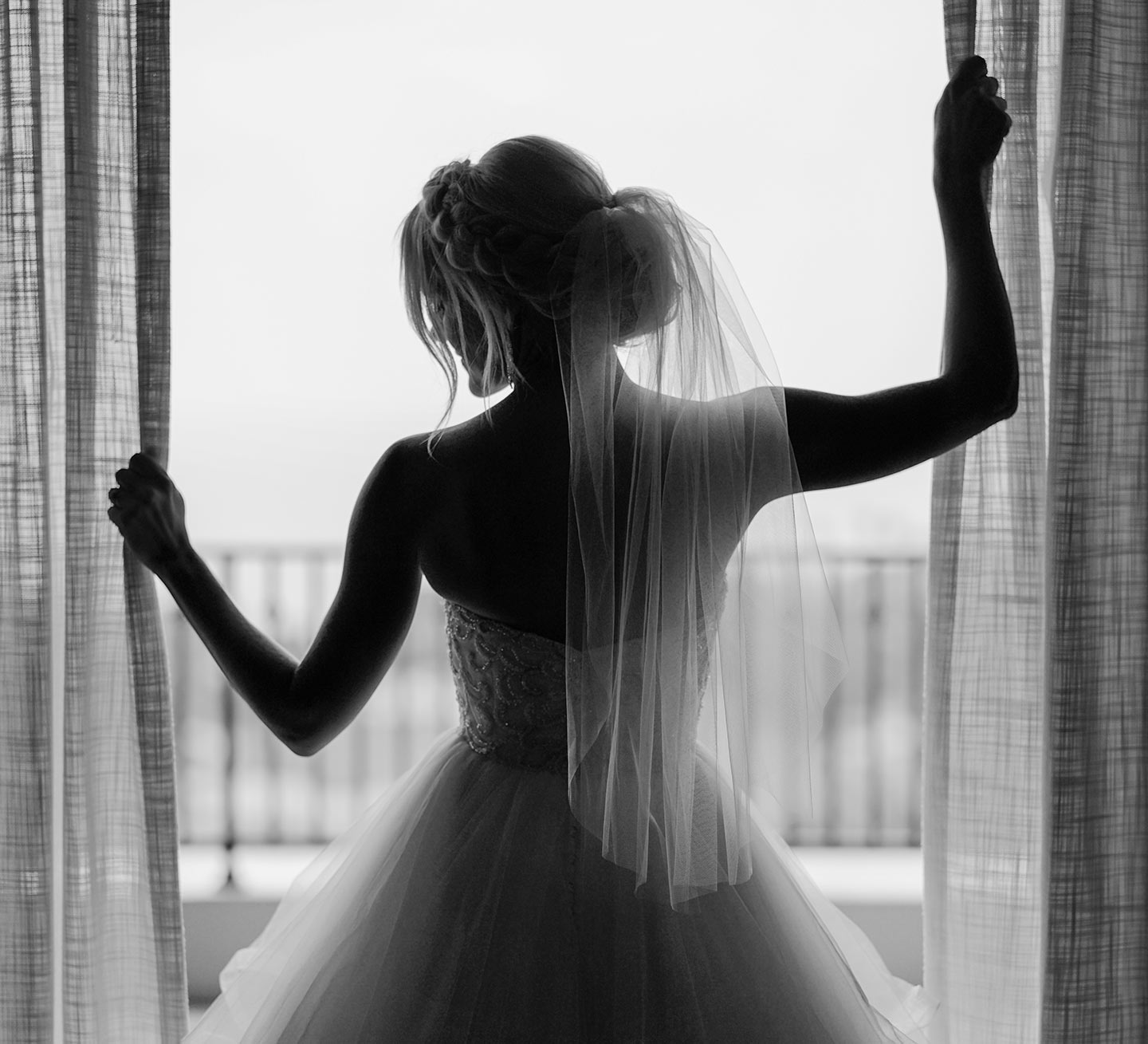 QUALITY: Because it should look AND sound good. Sure you could use a webcam or a cell phone, but I'd feel bad for your guests. See THIS POST for more on that topic! But I don't think you would be looking into this if you didn't think that the quality we provide would be so much better for your guests watching remotely. The cameras we use are top of the line cinematic, full frame cameras and the sound your guests will hear while watching live is all professionally captured using multiple wireless mics. We're equipped to handle any size wedding from an intimate gathering to a large scale wedding with musicians, etc. We give your guests multiple views of your Ceremony capturing close up shots of you guys makes a HUGE difference when it comes to how enjoyable a live stream is to watch.
Live Stream Packages
starting at only $1200*
Includes all of the following:
The All Because He Asked Team – Experience Matters. You're getting a team with 13 years of Award Winning Wedding Videography experience creating over 400 wedding films and 9 years of wedding live stream experience.
Full Frame Camera(s) – The same Cinematic, Top of the Line Cameras we use to shoot all our Weddings. We zoom in close to keep your guests engaged as if they were in the front row. This package includes one camera but if you want more than one camera, no problem! We offer up to 3 cinematic cameras for each live stream. See our add-ons below.
Your Ceremony Streamed in HD to UNLIMITED Guests – From Processional to Recessional. Up to 90 minutes of live coverage to an UNLIMITED number of guests anywhere in the world.
Pre-Event Day Testing at the Venue in Person – While most companies will "assume" they can live stream from virtually anywhere, we travel out to your Wedding Venue prior to your Wedding Day and do extensive testing in person to make sure we can. Why leave your big day up to "chance"?
Network Bonding Technology – allowing us to maximize the internet speed at almost any venue by combining multiple wifi signals, cellular hotspots, or hard wire connections in order to push out a high quality video and audio stream. Even if your venue has no internet or wifi, chances are our gear can still make it happen.
No Ads! – Imagine the couple leans in for the big first kiss and...a car commercial. Yeah, no thank you. While most other companies use a free service that requires ads, we don't. Our package includes ad-free viewing for your guests.
No Issues with Licensed Music! – Couples don't often think about this, but there's a reason we don't stream live using YouTube or Facebook. That's because licensed music is often a big part of the processional and recessional and the moment YT or FB recognizes a published song in a live stream, that live stream will likely be muted or shut down. We use a paid service so you can use whatever music you envisioned. IF you don't have music and would rather stream to those sites, no problem!
Crystal Clear Audio – Whether your Ceremony is amplified or not, we got you covered. We have multiple wireless mics to capture everything loud and clear.
Adaptive Bitrate Streaming – Not everyone watching will have the same internet speed right? Our service provides adaptive bitrate streaming to allow those with mediocre speeds to still watch at a reduced quality while those with a strong signal can watch in crystal clear HD.
Dedicated Webpage – we provide a dedicated web page for just your live stream giving your viewers easy access to the live stream.
Guest Backup – Let's say your guests have internet trouble from wherever they're at, or they missed your wedding entirely. Not to worry. We record every live stream so we can post it online immediately following the conclusion of your Ceremony, so your guests can watch it all over again and not miss a thing.
Digital Copy of Your Ceremony – We'll send you a digital copy of your Ceremony so you can have it forever.
"Optional" Features Included at No Extra:
Countdown Clock until the event goes live.
You create a slideshow and we'll use it as a Pre-Roll or Post-Roll to the Live Event.
Post Ceremony Thank You! – If you want, we can pull you guys together at the very end to say hi to all those watching.
Add-Ons:
Additional Cameras: $400/camera – Using both wired and wireless transmission with zero delay, adding a second or third camera to your live stream only adds to the production value that your guests will enjoy. Want to see the bride come down the aisle AND the groom's reaction? Add a second camera and we got you covered. Want to see the close ups of each of your faces during your vows? Add a second or third camera. While one camera is all you need, having a second or third camera only makes the "Guest Experience" that much better.
Drone Intro: $150 – Part of what you are providing your guests is the "experience" they'd have as if they were there. While nothing can replace actually being there in person, allowing your guests to take in the beauty of the venue from the sky with an epic intro to your live stream gets you one step closer to that feeling like they were there in person.
Additional Live Coverage: $200/hour (post-ceremony) – Our basic package covers your Ceremony from the Processional to Recessional. But let's say you want to branch off and cover a bit more. You absolutely can. Talk to us about what you want covered and we'll discuss ways to cover it live.
Post-Production: Contact Us for rates – You may want additional coverage of you two and/or the venue and your guests as part of a larger and more cinematic, fully edited video. Our site is filled with examples of our work. Contact us for ideas and rates on how to create more than just a live stream for your guests, but also an incredible keepsake for you to remember your wedding forever.
Take MORE than 50% off your Live Stream!!! – Couples who hire us to be their actual wedding videographers to film their whole wedding day can add "Live Stream" as an option to their Videography Package at MORE than 50% off! Check out our work on the Highlight Videos page and if you like it, contact us for pricing and availability!
*This package includes all locations within 100 miles round trip (from Seal Beach, CA). For Southern California locations beyond 100 miles round trip, the standard driving mileage rate of $0.58/mile (round trip) applies. We do offer service to locations outside of Southern California. Contact us for rates!