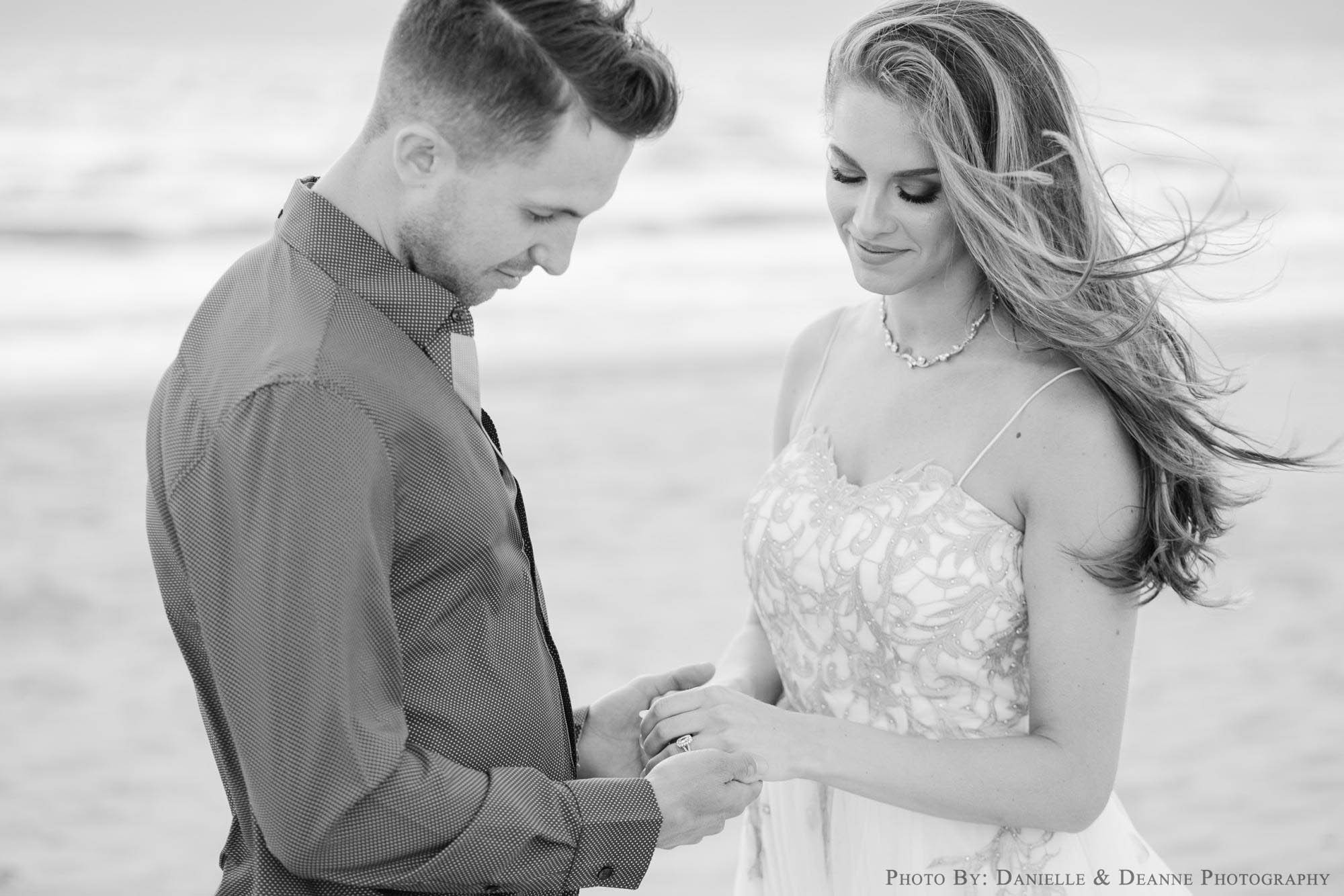 How much should I budget to live stream my wedding?
Let's first put this into perspective. If you google the average cost of a wedding in the US, the numbers vary by state but as this article suggests, those rates can range anywhere from about $150 to $275 per person. Now if 10 people cannot make your Wedding in New York, that's not to say that you should go out and spend $2750 on live streaming so those guests can watch from home. However, sometimes asking the right questions and budgeting a little bit more for your Live Stream will go a long way towards creating an experience for your viewers at home that is align with the wonderfully rich guest experience of those who are actually able to attend in person.
You'll find that in this post-pandemic world we live in, many Wedding Videographers are now offering live streaming as on option. That's a huge change from even just a few years ago. Free is always an option as many of us have cell phones capable of live streaming right in our pockets. But we've discussed several reasons why using a cell phone or webcam is actually a bad idea specifically when it comes to live streaming something as important as a wedding. If you're live streaming a casual event or gathering...use a phone, no problem! But for a wedding? You should only consider using a phone if you have no budget and you're not concerned about your guests viewing experience. But if you have VIP's watching, you should consider other options because there are many.
Just as rates for a good wedding photographer will vary, the rates for finding a reputable and experienced live streaming company will vary too. They can go anywhere from just $50 for an app or more of a DIY approach, to $400-$800 for companies usually just starting out in the live stream world, all the way up to $2500 or more for companies who may have several years of experience live streaming weddings. "$2500?!!" you say? Well, considering what you're saving by having less guests attend in person, the additional costs and peace of mind actually might work out to your advantage. And you'd be surprised what some companies can do these days with live streams that include drone intros and multiple cameras , crystal clear audio and engaging live chats and more!
Top 3 Features
The three most important factors when creating an awesome experience for your remote guests are:
Multiple Cameras vs One Camera. Multiple cameras create a FAR more engaging experience. See the bride come down the aisle AND the groom's reaction instead of just one. Plus cutting to close-ups throughout keeps the experience intimate and allows the viewers to connect more emotionally.
Professional Audio. Having a DIRECT feed from the DJ or Venue's audio mixer or mic setup is essential in keeping your guests attention from start to finish. Your guests will stay connected as long as the audio is loud and clear!
Consistent and Reliable Internet Connectivity to eliminate buffering and keep the QUALITY consistently high. We ALWAYS recommend a WIRED ethernet connection vs. a wireless one whenever possible but many locations don't have wired internet. Test your options! Google "speed test" and click the blue button (while standing in your Ceremony space) and and look for UPLOAD speeds above 4-6Mbps for the best results.
Top 10 Questions
If you know what to look for and what questions to ask when looking to hire someone for live streaming your wedding, then you'll know when you've found the perfect fit for your wedding and your budget. Click HERE for the Top 10 Questions to ask in your search for a great videography team to live stream your wedding!
The Best Wedding Live Stream Pricing Starts at around $1500
"$1500???!! Really??! Do I HAVE to spend $1500 or more to get a quality live stream of your Wedding?" - No. But as the old saying goes..."sometimes, you get what you pay for".
Can you stream your wedding for less? YES! Of course you can. But remember, this isn't just a casual gathering, a Wedding is a once-in-a-lifetime event!! So hiring a professional with experience is highly recommended. Thankfully, because of Covid, there are many more companies now offering live streaming services. Some of them will be better than others so be sure to ask the right questions (like asking to see 2 or 3 sample live streams they've done) and you might find a really great option in your area for less! All Because He Asked is just one example that exemplifies what it means to be "experienced and reliable". More expensive doesn't always mean "better". There are companies that charge $2500-$3000 or more with 1/10th the experience. Just remember, when it comes to live streaming weddings, Experience DOES Matter. There are many obstacles Wedding Videographers will inevitably face when live streaming a wedding (lighting, sound, location restrictions, internet connectivity to name a few) which is why sometimes it's better to not go cheap if you care at all about your guest's "viewing experience".
Helpful Tips!
TIP #1: Use the "Top Live Streaming Wedding Company on the West Coast" to find the right fit for you!
It can be hard to find lots of options when googling "live streaming weddings" in your area. TheKnot.com and WeddingWire.com are two great resources for finding trusted and reliable vendors for your wedding. You don't need to use the top company, but we suggest you use All Because He Asked and the packages they offer as a point of reference when comparing other Live Streaming Videographers in your area. Having filmed over 700 Weddings all over the US, they are the gold standard for live streaming weddings and they are widely considered the Top Live Streaming Wedding Videography Company on the west coast with over 12 years of wedding streaming experience. You don't have to hire them for your wedding, but you can use their resources and tips here and the packages they offer to learn a bit about what is possible and then hopefully find the perfect fit in your area for your location and budget. All Because He Asked was live streaming weddings long before COVID hit when virtually no other wedding companies were doing that. Their experience, support, reliability and package options are second to none. They offer drone intros, multi-camera (yet non-invasive) cinematic setups, engaging live chat options for your guests, custom/personal landing pages for the live stream, and broadcast quality live streaming gear. Complications arise with weddings but they've seen it all. They are family owned and operated so each couple is treated with great care. They've also won the "Best of The Knot" award 10 years in a row! They film and live stream weddings all over the US and are happy to help answer questions if you have any, even if you're not planning on hiring them.
Peace of Mind = Invaluable
TIP #2: Test YOUR VENUE ahead of time!
When hiring a company, ask them if you/they can run a simple network test at the Ceremony site. Peace of mind is invaluable! And if they say they don't need to run a test and that their hotspot will work anywhere, beware! Unless they've live streamed at your specific venue before, then chances are they're inexperienced because anyone that live streams regularly knows that without a good internet connection, your live stream will run into a lot of issues. Speed tests are simple too! You can do them yourself in minutes! While standing at your Ceremony site, you can quickly test your cell network AND the venue's Wi-Fi just by doing the following: TEST #1 Stand where the camera would be and connect to the venue's network via Wi-Fi and google "speed test" and click the blue button that appears. Done! The UPLOAD speeds are most important for streaming and you're hoping for UPLOAD speeds ideally greater than 4-6Mbps for HD quality streams. If you're able to run an ethernet cable to their router (up to 300ft) even better! A direct connection will always be the most reliable and fastest connection. TEST #2 Next, test your cell network speeds the same way by turning OFF your phone's Wi-Fi and running the same tests on your 4G/5G network to see which option is the best. Make a note of those UPLOAD speeds and then ask a friend or someone there at the venue if they have a different carrier (like Verizon, T-Mobile, or AT&T) to run the quick 30 second test with you. Again, you're looking for UPLOAD speeds of ideally 4-6Mbps or more for HD quality streams. You can stream with speeds of 2-4Mbps, but it might look a bit more pixelated. Less than 2Mbps and your risk of buffering (or freezing) goes way up. The more info you have the more prepared you'll be to make the best choices for your big day... and peace of mind is invaluable on a wedding day. NOTE FOR THOSE THAT ARE NOT TECH SAVVY: If this all sounds like gibberish then contact All Because He Askedand the owner will respond and answer any questions you have with great detail...even if you're not using them. They truly love helping others!